Purr-Fect Cards For A Poppin' Valentine's Day!
The most romantic holiday is around the corner! Most of the typical Valentine's Day gifts and dates are pretty forgettable. On the other hand, a shared experience is something you'll remember for the rest of your life.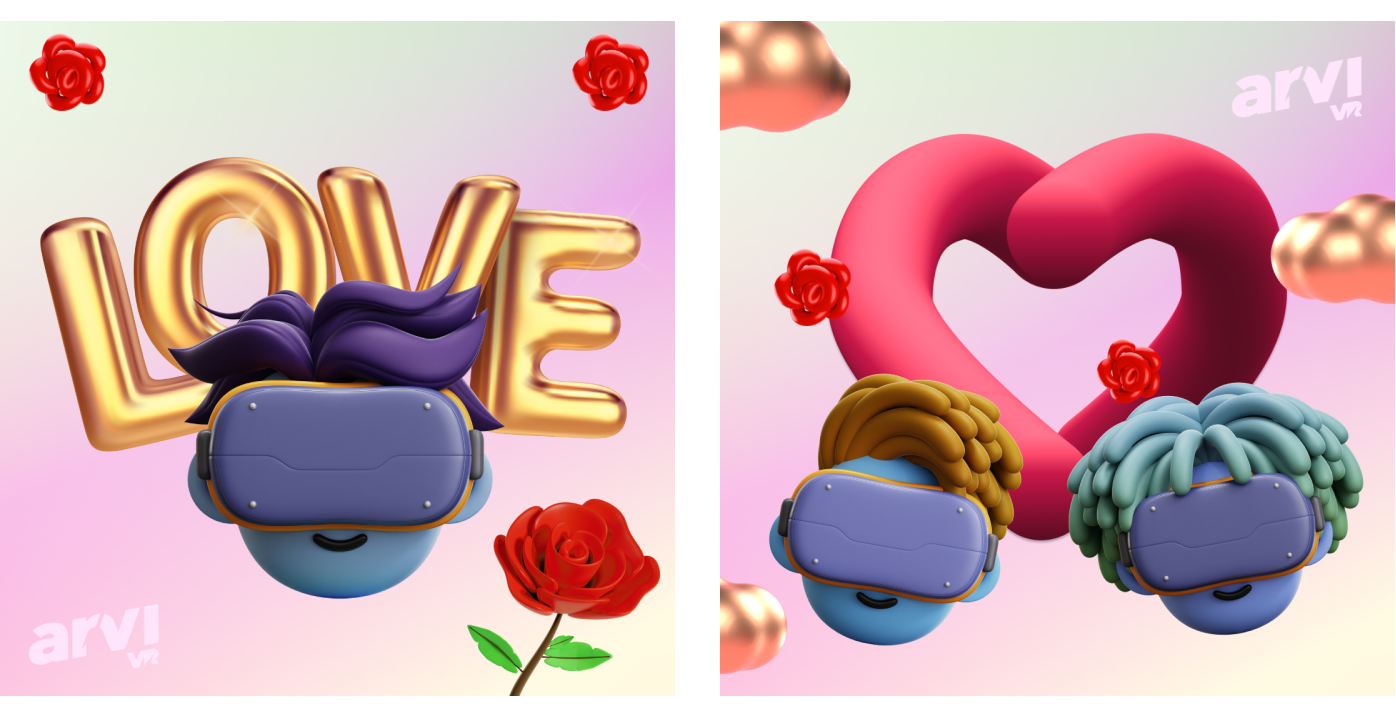 🌹 What is better than promoting your VR venue on this Valentine's day?
Our team has prepared some special cards with wording which will help attract couples to try ARVI VR games, as well as some general cards where you can add the name of your venue. Don't miss the chance to promote and profit!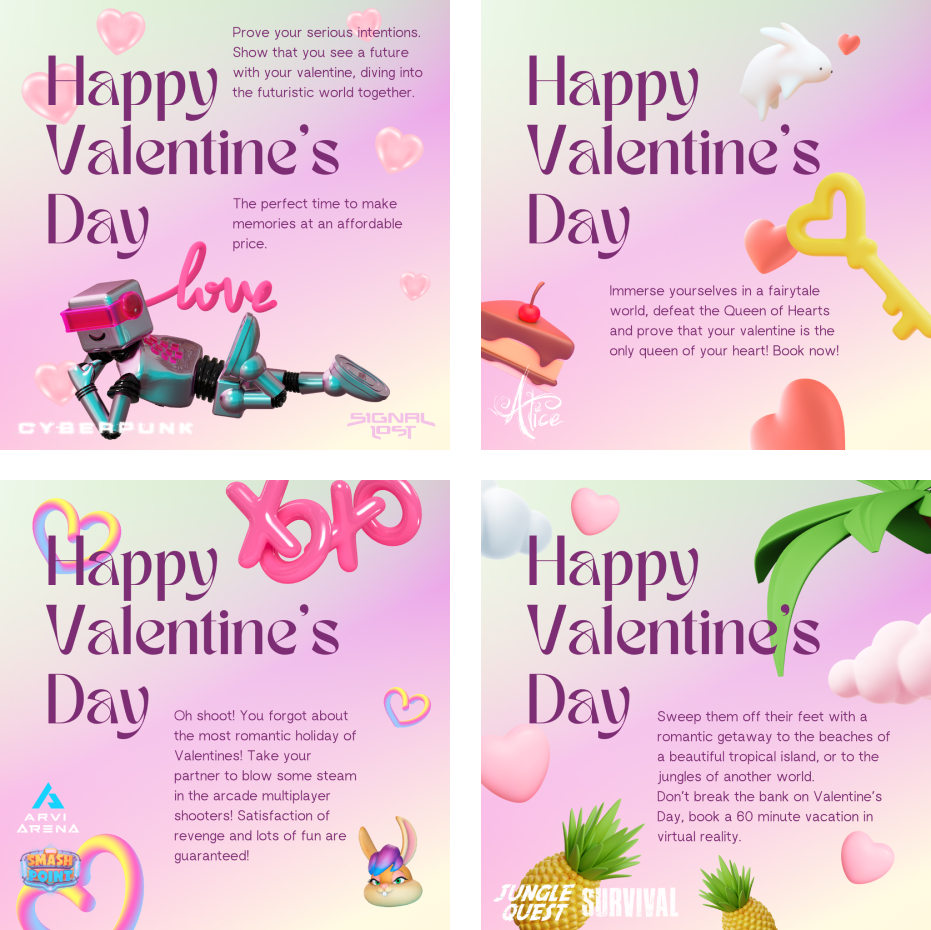 💌 General cards phrases examples
Cupid's arrow points to NAME OF THE LOCATION.

Let us help you make a special date this Valentine's day!

Share the love with our special offers at NAME OF THE LOCATION
Make it memorable with our VR date offers at NAME OF THE LOCATION
Find the perfect date experience for your loved one at our NAME OF THE LOCATION
Make this Valentine's Day one to remember with a VR date at NAME OF THE LOCATION
We have partners worldwide and understand that slogans in English may not be suitable for all. That is why we prepared plain cards without wording and a document with slogans for you to translate to your native language. That way you can create your own special cards. To find the romantic promo follow the button below:

❤️

How to use those cards:
Send a mass mail to your customers

Create vouchers/coupons with the help of our cards

Post on your social media
❣️
Please remember that posts in social media should include:
geolocation

the name of your venue

call to action

target audience

booking page link/phone number

hashtags:

#valentinesday #valentinesdaygift #valentinesdate #specialdate #vr #vrescaperoom #valentines #valentinesdaywheretogo #valentinesgift #valentinesgiftideas #valentinesdaygift #valentinesday2023 #hearts #YOURCITYvalentinesday #YOURCITYdateidea #YOURCITY14Feb #YOURCITYlife
🎁 Discounts
Create h
eart-melting discounts
for a special holiday! We have prepared a few examples for you:
Digital vouchers/coupons - send beforehand to your customers


Love is blind, but our sale prices aren't.


10%/20% discount if you bring a voucher or coupon

I love you more than a two-for-one sale.


Book a date for two and get 50% off

This Valentine's Day, make your wallet happy with our discounts.


Book a double date and get 2 tickets for free

Don't break the bank on Valentine's Day, shop in our sale instead!


Share a post about our offer on Valentine's day on your social media to receive 10% off
😘 Words just can't espresso how much we appreciate our partners!
Happy Valentine`s day!