Welcome ARVI VR newest game - Smash Point!
For some time we have received requests from our partners regarding the lack of entertainment for kids in the LBE VR market.
We also discovered that for people who are new to VR and struggle with learning how to play, it's quite a challenge for gamemasters to pick the best, most suitable experience.
The ARVI VR team has decided to create a game, which will not only meet the kids' needs, but also their parents', and be an awesome experience for newcomers to VR.
The result, our newest game to release - Smash Point!
Smash Point is a competitive cartoon arcade game for kids aged 8-16. It's also fun for adults to play. The game is played in all against all mode, so the fun never ends because no one is exited from the game, just unable to participate for a short time. The player who scores the most points wins.
Duration - 30 to 60 minutes;
Duration per map - (5/7/15 minutes);
Number of players - 10+;
12 Cartoon Characters to choose from.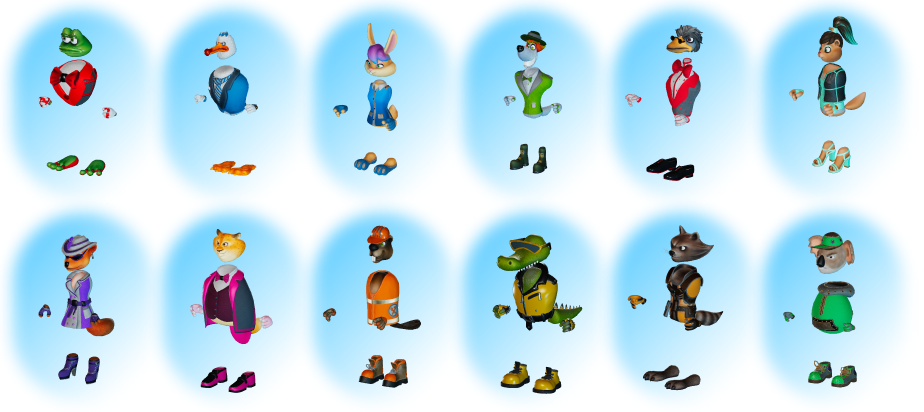 For Kids:
Cartoon style, comedic dodge, multicolored styling;
Easy to learn and dive into and experience straight away;
A perfect fit for birthday parties and family time;
More dynamic, adrenaline fuelled action than the usual Escape Room titles that Arvi is known for, which requires brainstorm;
Each game scenario is unique, so the kids won't get bored, and will be engaged throughout the whole experience.
For adults:
Easy onboarding for players who are new to VR;
A perfect fit for team-building activities, parties with friends;
The ability to add bots, which will adapt and learn to play at the same level as the players. The better you get, the better they get. Watch out!
Encourages a competitive spirit.
Each round is different because of the variety of maps. There are 6 colorful and beautifully designed, picturesque maps available:
Industrial Park

Highest Point

Rusty Dust

Station Aquaris

Hottest Paradise

Frosty Bay

Smash Point is full of visual humor with surprising shooting mechanics and a wide range of different weapons. Each round is a unique experience! Different combinations of available weapons are selected automatically when switching rounds, drastically changing the gameplay!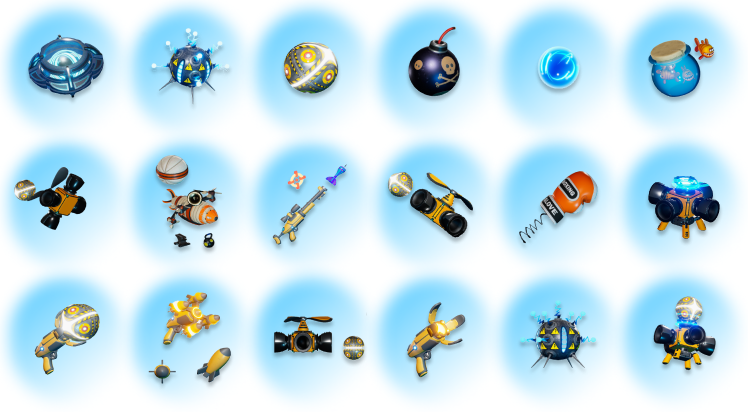 The primary weapon is the heavy ball that stuns.
There are many additional weapons:
Aquarium with piranhas which jump and bite. Ouch!

Bombs, the wick burns out. Boom!

Hoppy. Dangerous jumps.

Blimp. Flies and drops kettlebells and anvils on players heads.

Sniper. Long distance shots to catch opponents unawares.

Rocket Launcher. A self-guided weapon that shoots rockets. Double the damage!

Electromine. Shocks everyone near it.
Smash your friends, get smashed, only in Smash Point from ARVI VR.
Out Now!