Smash Point Winterfest Update
December, the first month of winter - bright lights, a cheerful mood and wonderful gifts. Our team wanted to give potential players a special experience this holiday season so they can dive into the festive atmosphere even more.
Please welcome our Winter Festival from December 8, 2022 till January 20, 2023.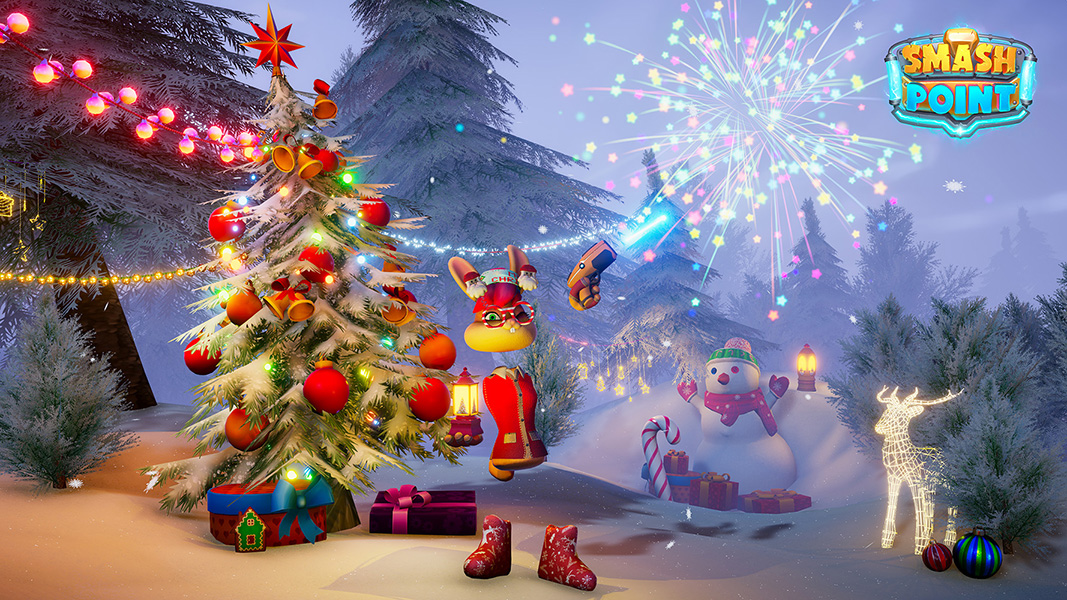 The holiday spirit has affected every aspect of the game. New types of weapons and projectiles, festive levels with themed events and lots of decorations, Christmas accessories for the characters and a new soundtrack with Christmas tunes! Everything mentioned above completely transforms the game, making it the perfect choice for family entertainment during the holiday season.
And now more about the innovations in the game!
Frosty Cannon
Who doesn't enjoy spellbinding ice sculptures? We have developed a unique cannon that allows you to create this beautiful art with your own hands effortlessly. A great bonus, your opponent will be frozen inside the sculpture! Just point the cannon and pull the trigger. You can try to create an entire exhibition by freezing several enemies at once!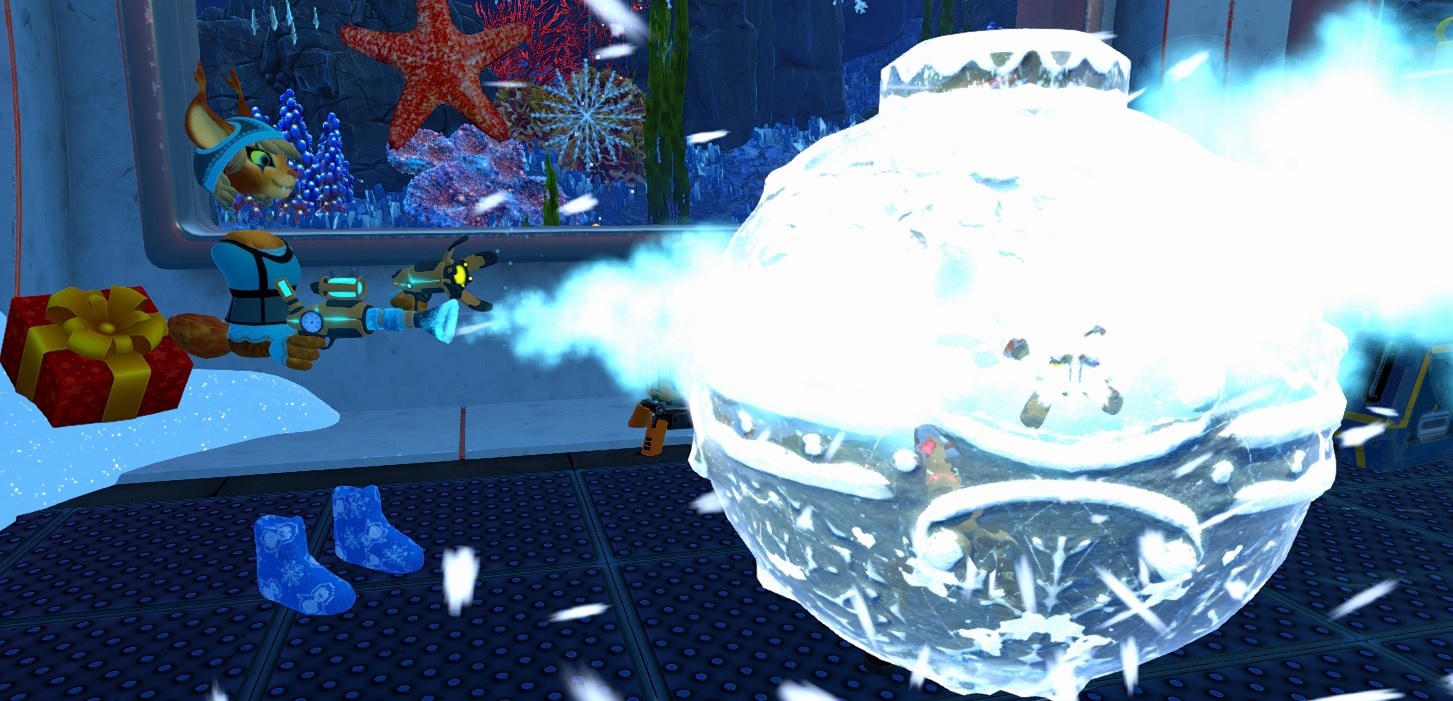 Disco ball
What's a holiday without some dancing, till you drop? The latest in dance-floor technology is the portable disco ball, which allows you to throw a disco party for your opponents anywhere on any level. It bounces and plays such incendiary rhythms that those around you simply won't be able to resist dancing.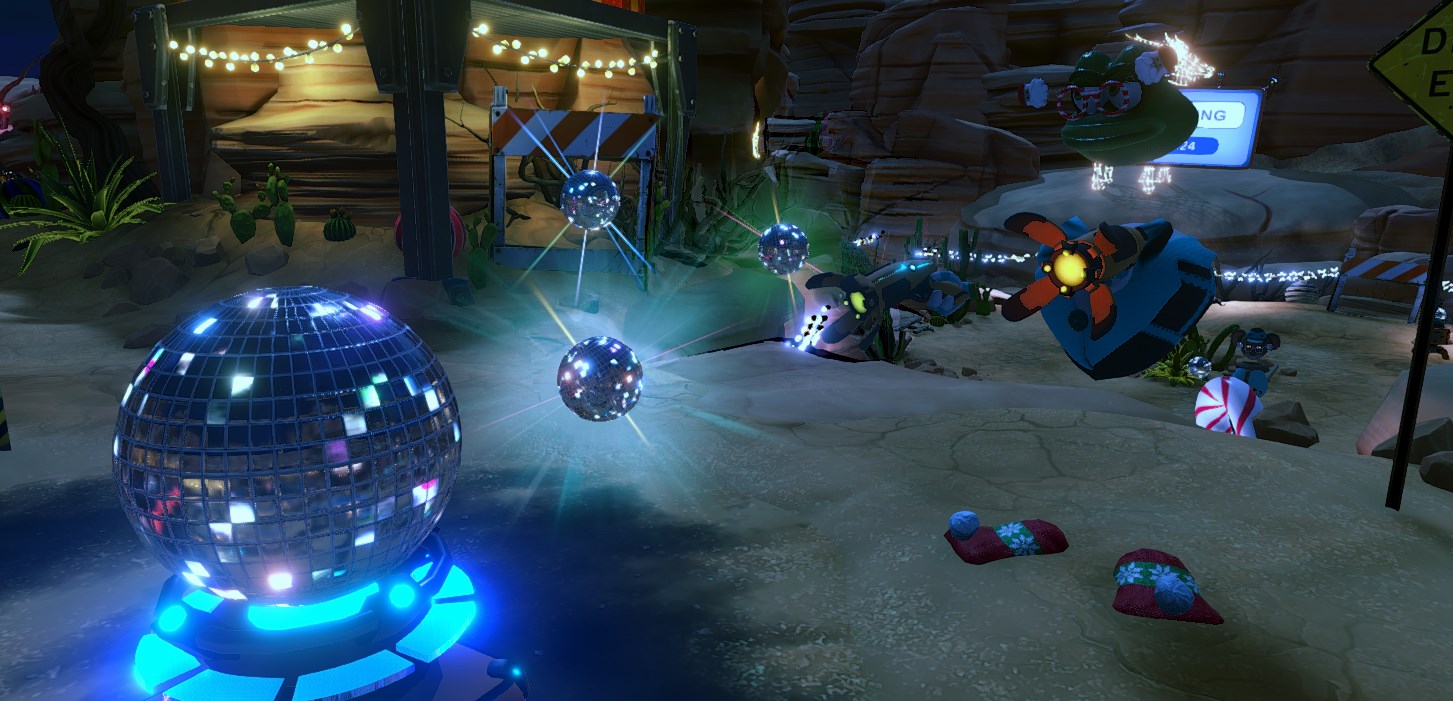 Fireworks Launcher
A perfect opportunity to fully immerse your opponents in the festive atmosphere - throw a projectile under their feet and it will shoot fireworks in all directions. An unforgettable experience and a slight concussion, guaranteed!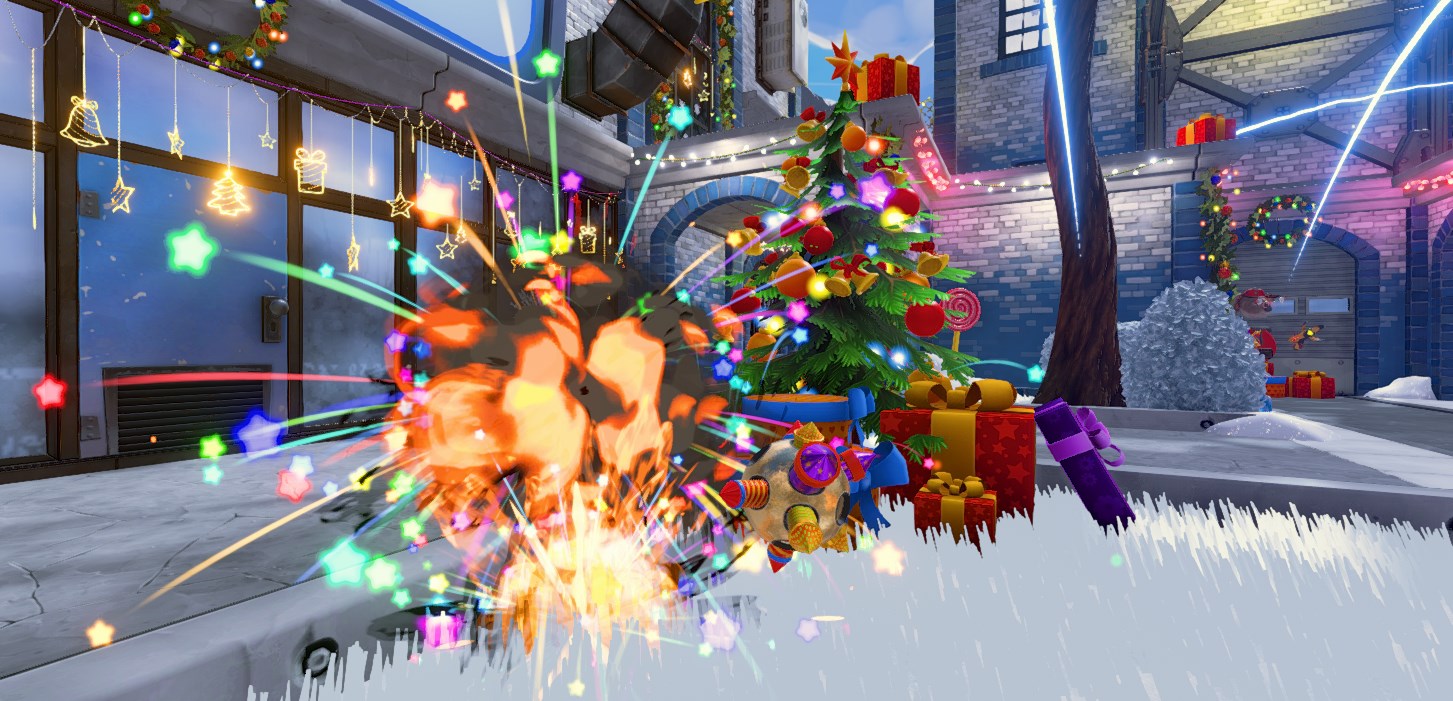 A snowball instead of a basic projectile
And the cherry on top - the main projectile is now a snowball. Note: available only during the festival. Never before has a snowball game been so technologically advanced and fun!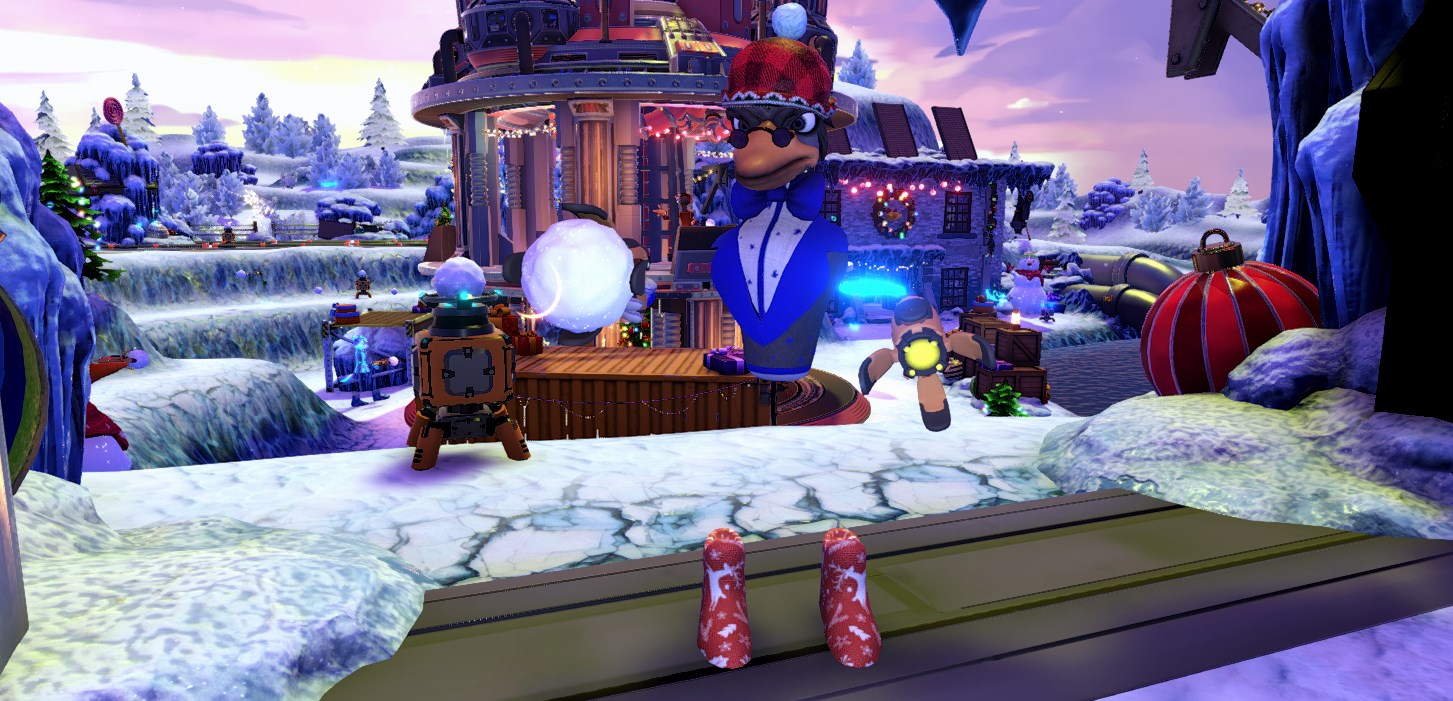 Festive atmosphere on the levels
Each level has now been changed beyond recognition to match the overall holiday atmosphere!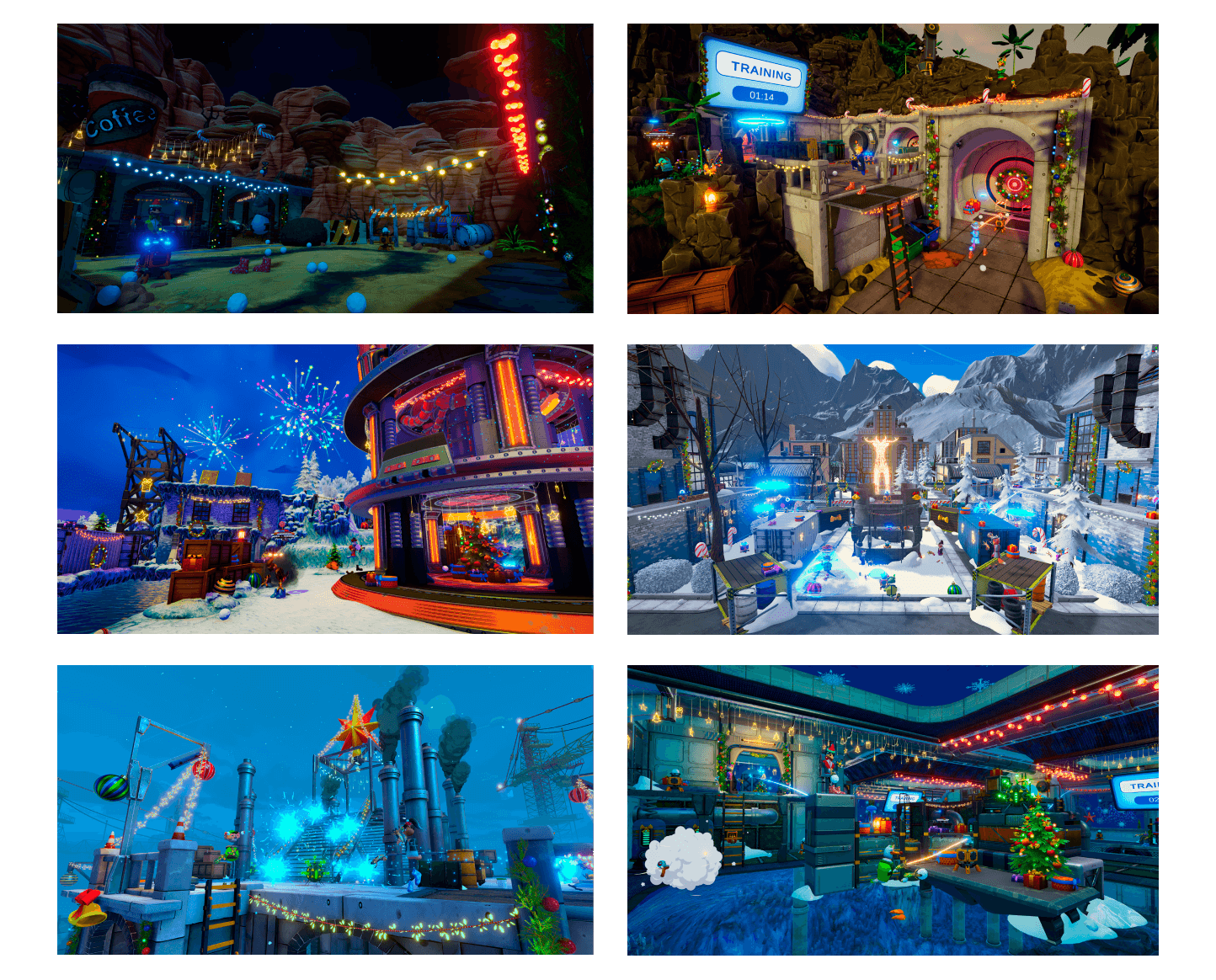 Finale
At the end of the game, the players will be transported to the concert stage, where the results will be shown.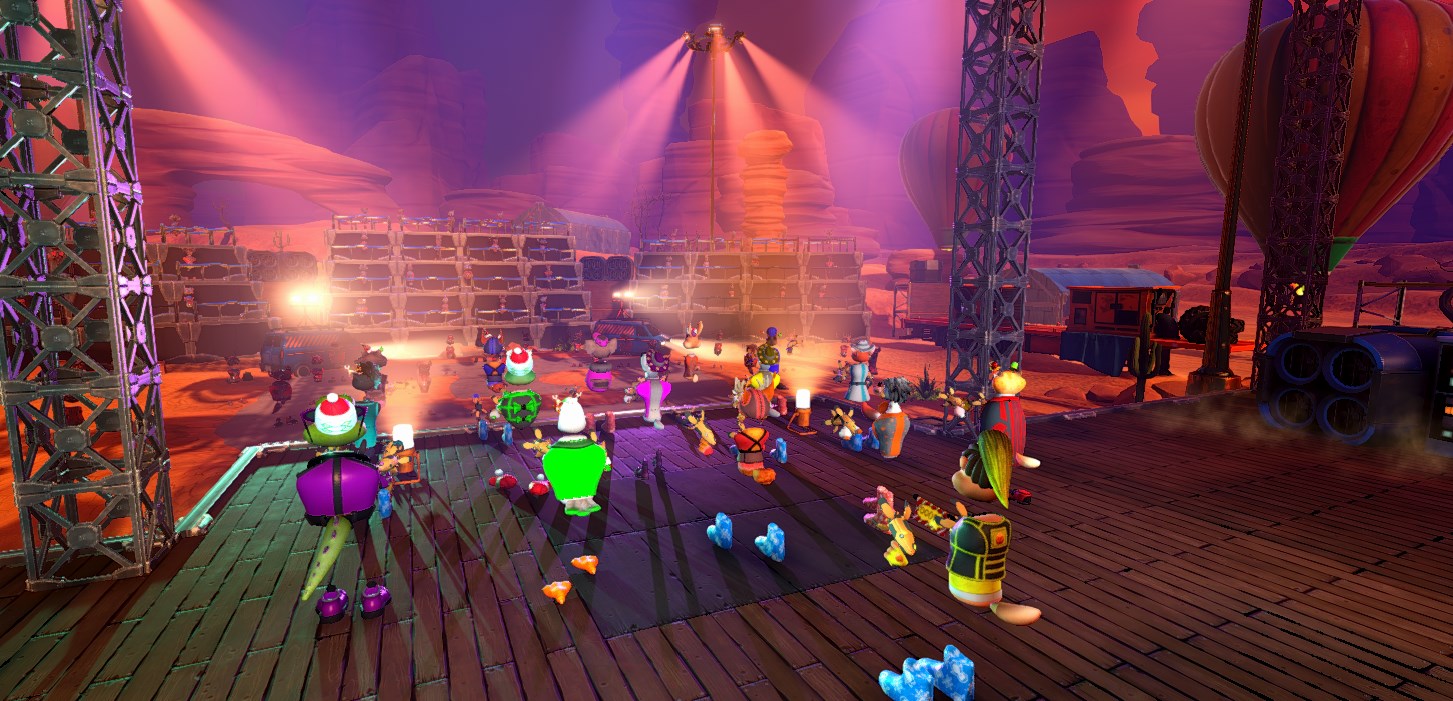 Shelter mechanics
The ability to hide in the shelters that appeared in most levels will add variety to the gameplay. Surprise your enemy or just hide to catch your breath.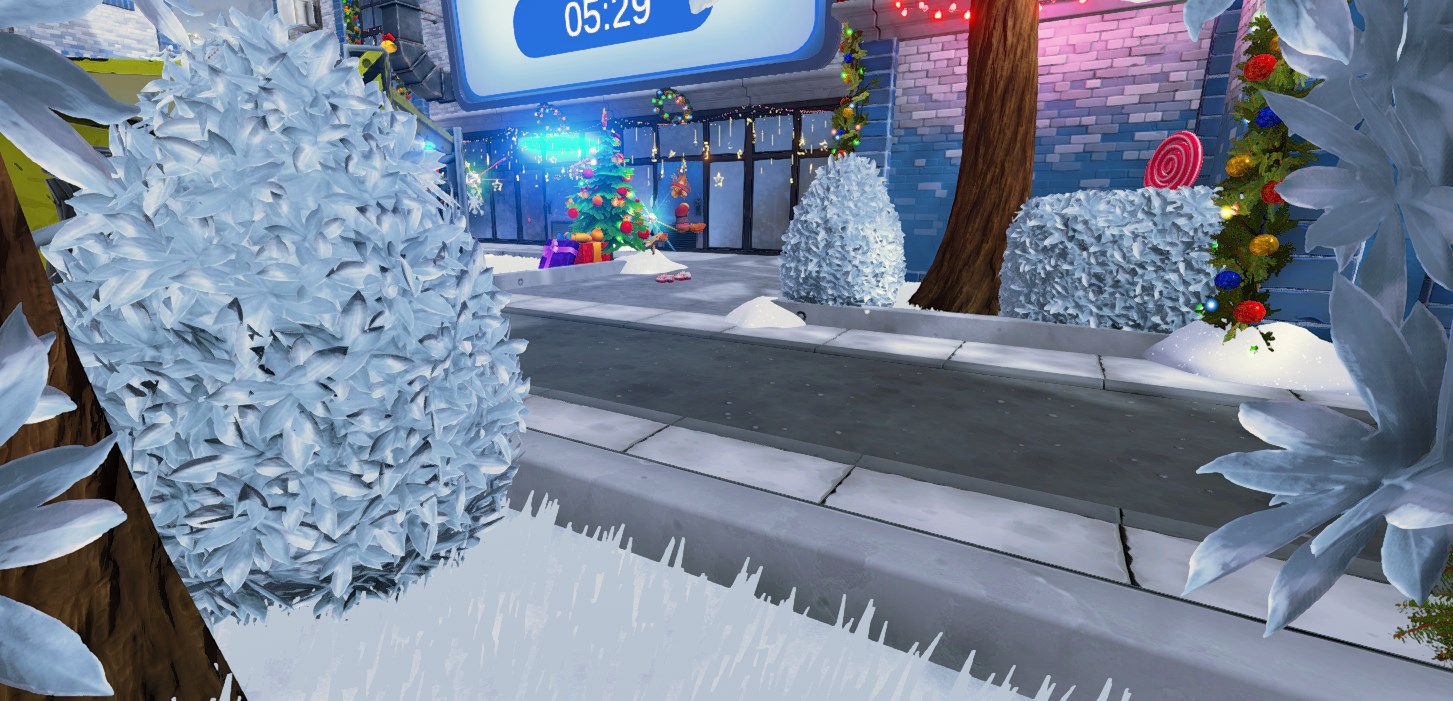 Managing bots in the Admin Panel
Now you can adjust the number of bots at any point during the session, so you will be able to customize the game to the needs of players, providing the best possible gaming experience.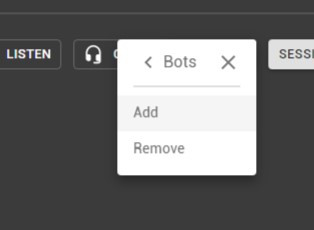 Holiday Accessories for the Characters
Every character in the game will have a new set of holiday accessories.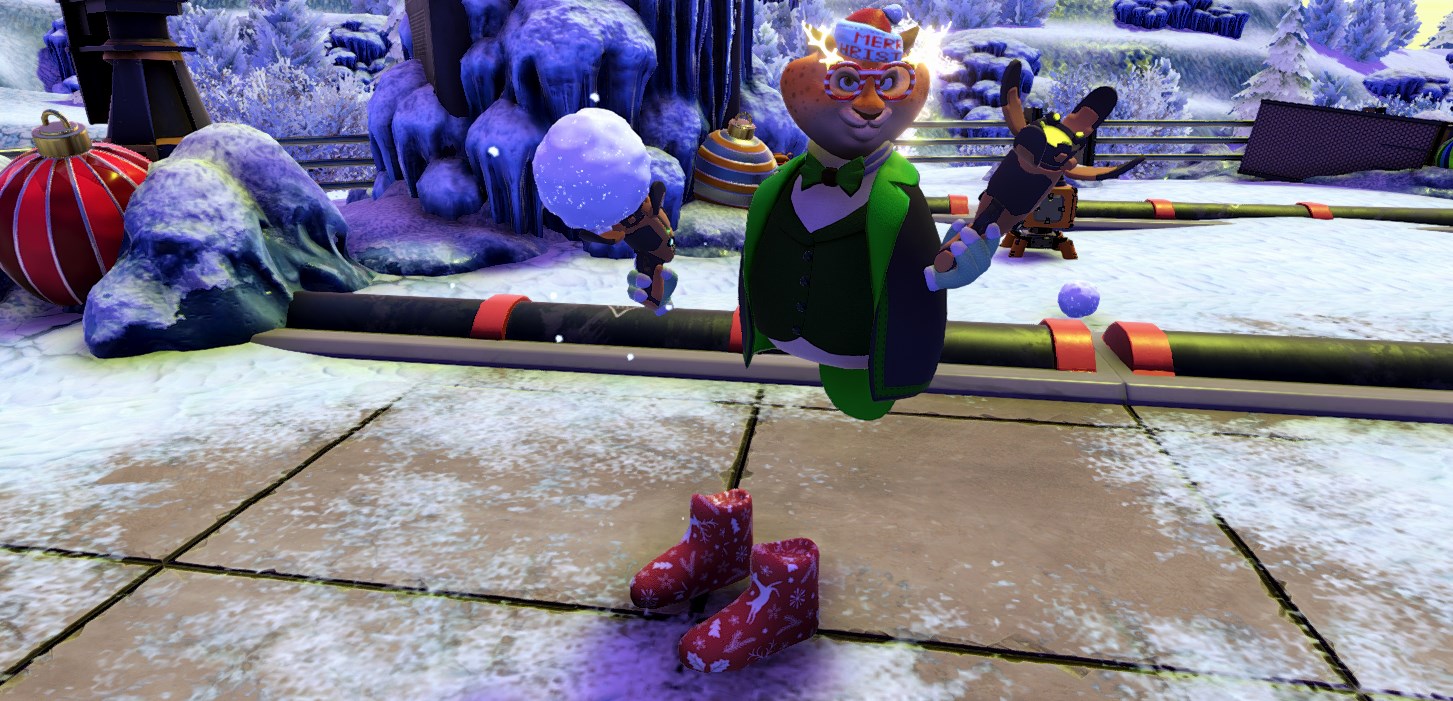 Happy Holidays from the Smash Point development team!