Smash Point September Updates
During the past month we have received a huge amount of feedback from our partners. Our team is extremely thankful for your observations and comments, only with the help of those, we are able to take Smash Point to the next level!
The most popular request was to add more modes, that is why in this update we have focused exactly on that.
Team vs Team
Will be an excellent fit for a big group of players (8-10 people).

Players are distributed into 2 teams (red and blue) by voting.

Each team scores points when stunning the opponents.

Players only see the team score, which allows them to concentrate on achieving a team victory instead of trying to earn a local lead.

Allows you to reduce the game tempo a bit and add a tactical component to the gameplay.

Minimum number of players required to launch - 4.

There are no bots available in this mode.
Team vs Machines
Will be an excellent fit for families and colleges (team building)

, as it eliminates any competition between the players and evokes team spirit to fight against a common enemy.

Team of players against a team of bots, which look like robots.

Players also see only a team score, so everyone can enjoy the experience, no matter the level of skills they have.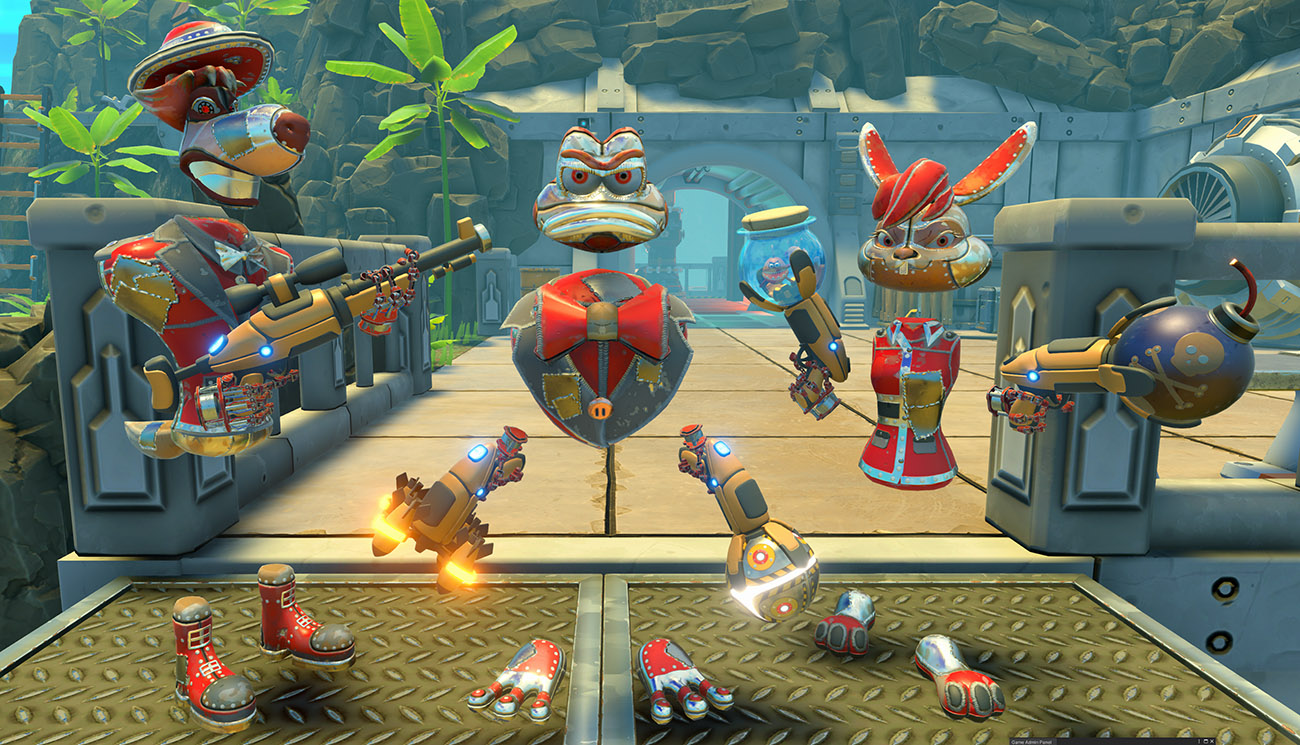 The modes can be selected by the gamemaster when launching a game or by players. They can choose a different mode for each round after finishing the previous one. During the results and rewarding ceremony they have overall 10 seconds to switch mode for the upcoming round.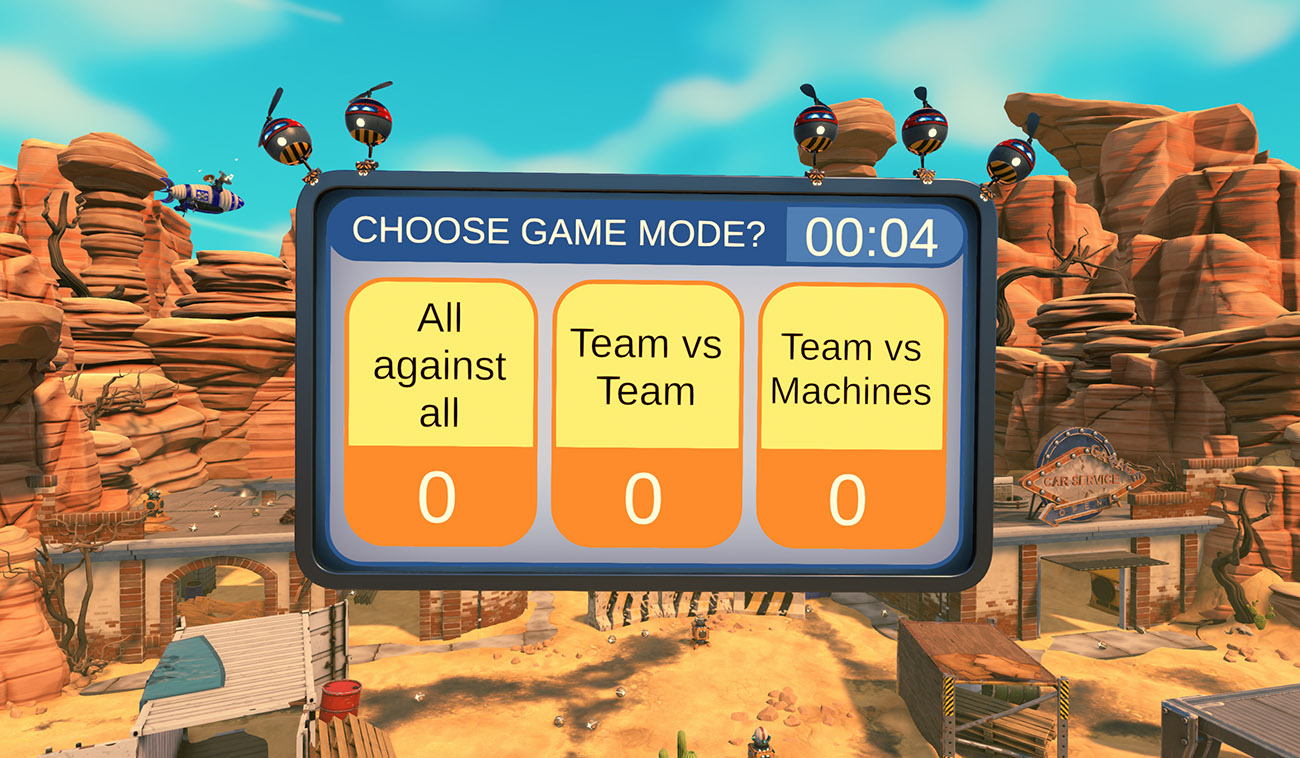 More updates! We want everyone to find something enjoyable in Smash Point, that is why we are widening the amount of levels and characters. A new level is available now - Green Gardens, it is based on the classic scheme, very specious and eye candy!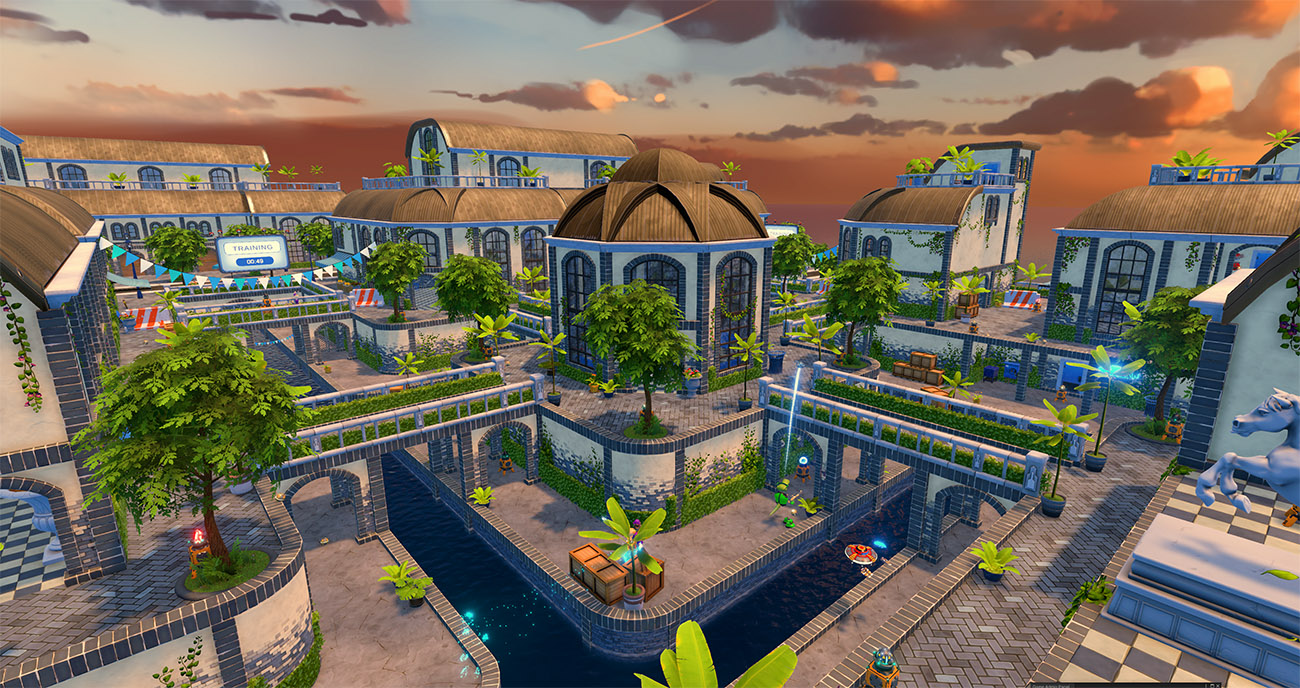 By adding new levels and characters, we are also working on improving existing ones. In Frosty Bay we created some special effects for the level. There is now a weather control tower in its central part, which activates and triggers a snowstorm from time to time. It reduces visibility and blows projectiles away with gusts of wind.
Now there is the ability to teleport up when pointing on the ladder.
In this update, the readability and contrast of all information displays and overlays in the game have been improved.
Now players can see the names of the opponents they have just stunned and the length of a continuous series of stuns. These options allow players to enjoy their coolness even more! This notification also informs the players that the level is about to end.
To make the celebration of victory more fun - at the awarding stage, players now have the opportunity to use various effects by firing from cannons.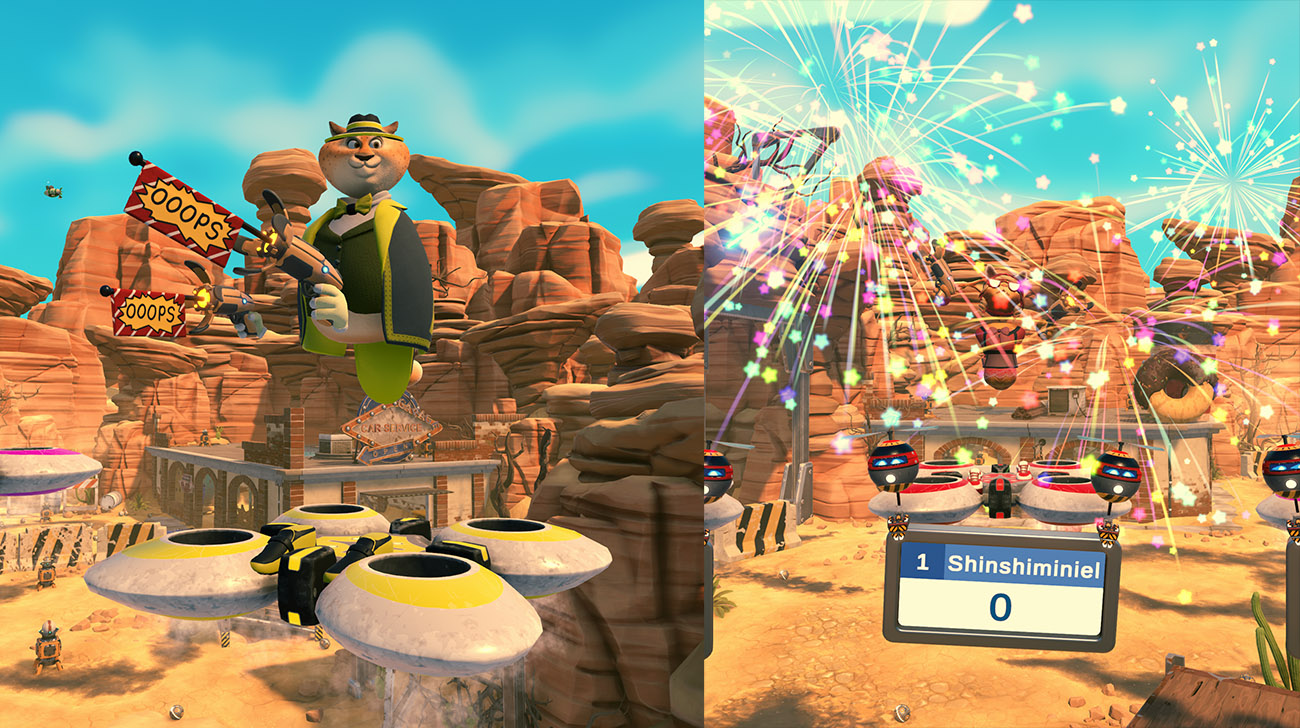 Also, we haven't forgotten about the new characters. Please welcome: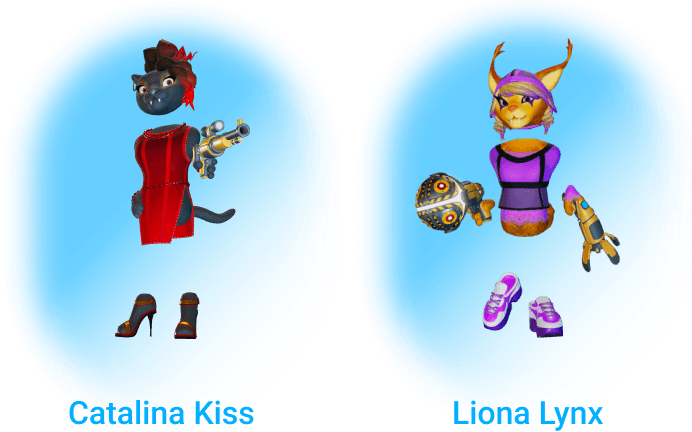 We also developed the individuality of our characters. Now, even if players choose the same characters, they will still differ from each other in details (hats, glasses, and other accessories).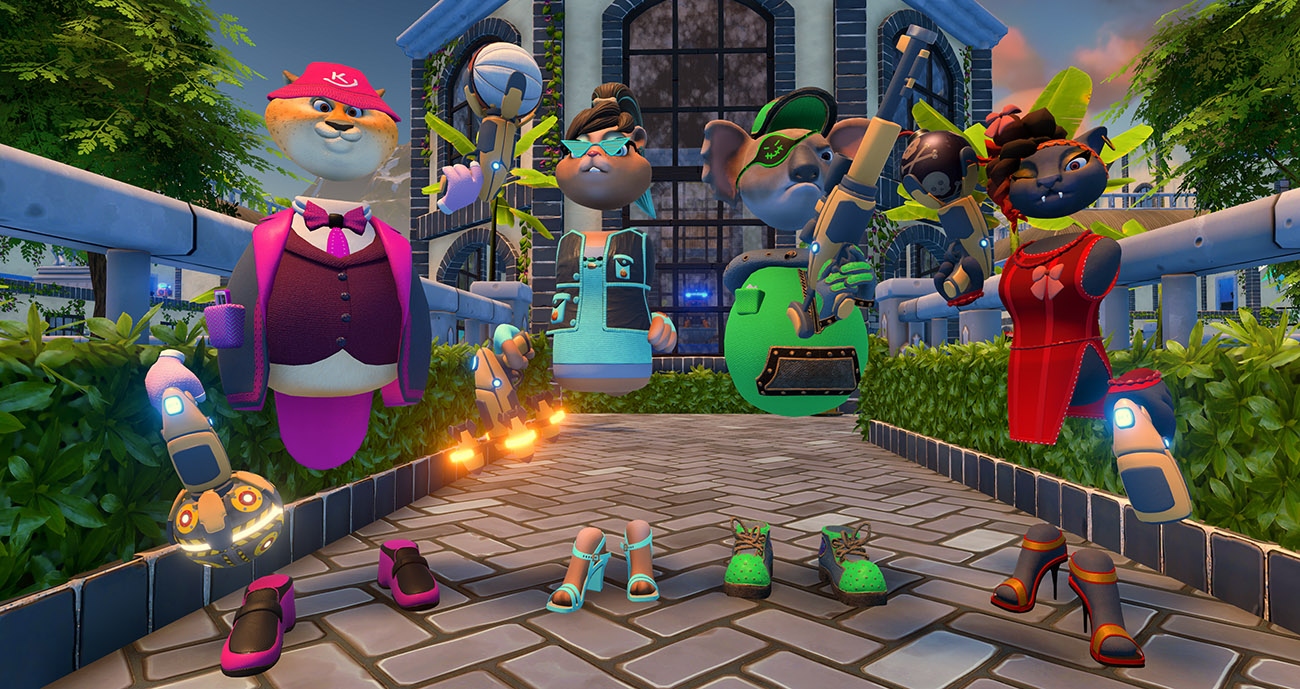 And, of course, we've been focusing on fixing bugs, performance, and expanding the list of available promo.
Stay tuned for the updates and share your feedback. We continue to improve the game!