Plush Rush. New Marketplace game
Plush Rush - an all-ages, family-friendly Virtual Reality action game developed by VRilliant will be available on the Marketplace starting from November 20th!
In this article we will cover:
detailed overview of the game;

recommendations on how to sell it to get the most profit possible;

perfect audience for the game.
Detailed overview of the Plush Rush
Mode: PvE mode - players build a team of up to 8 players to defend against advancing toys.
Map: A child's colorful bedroom is the map where all the story takes place. Tiny players will find the map as a huge new exciting world filled up with toys and fun, whereas adults will dive in the nostalgia of warm memories from their childhood.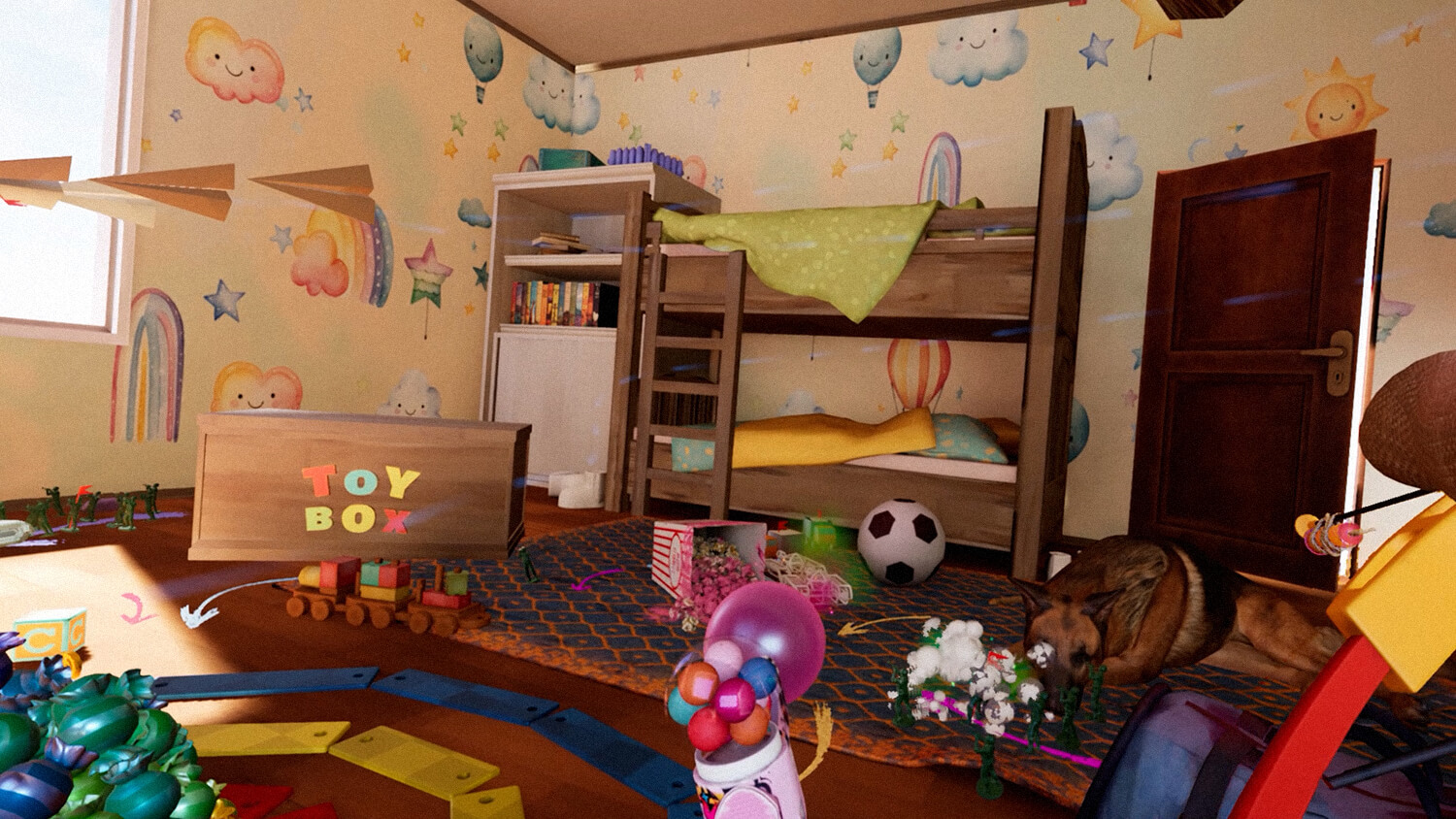 Levels of difficulty: There is a dynamic difficulty level that automatically adjusts to the number of players, making it easier for the gamemaster to launch the session. The amount and types of enemies are increasing with each level making the game both dynamic and fun at the same time.
Duration of the session: Time wise the game can be set anywhere between 10 and 50 minutes. If players manage to complete the challenges during the set time, a pleasant win sequence will await. If not, players will lose, but still will be encouraged to make a second visit to get desired win.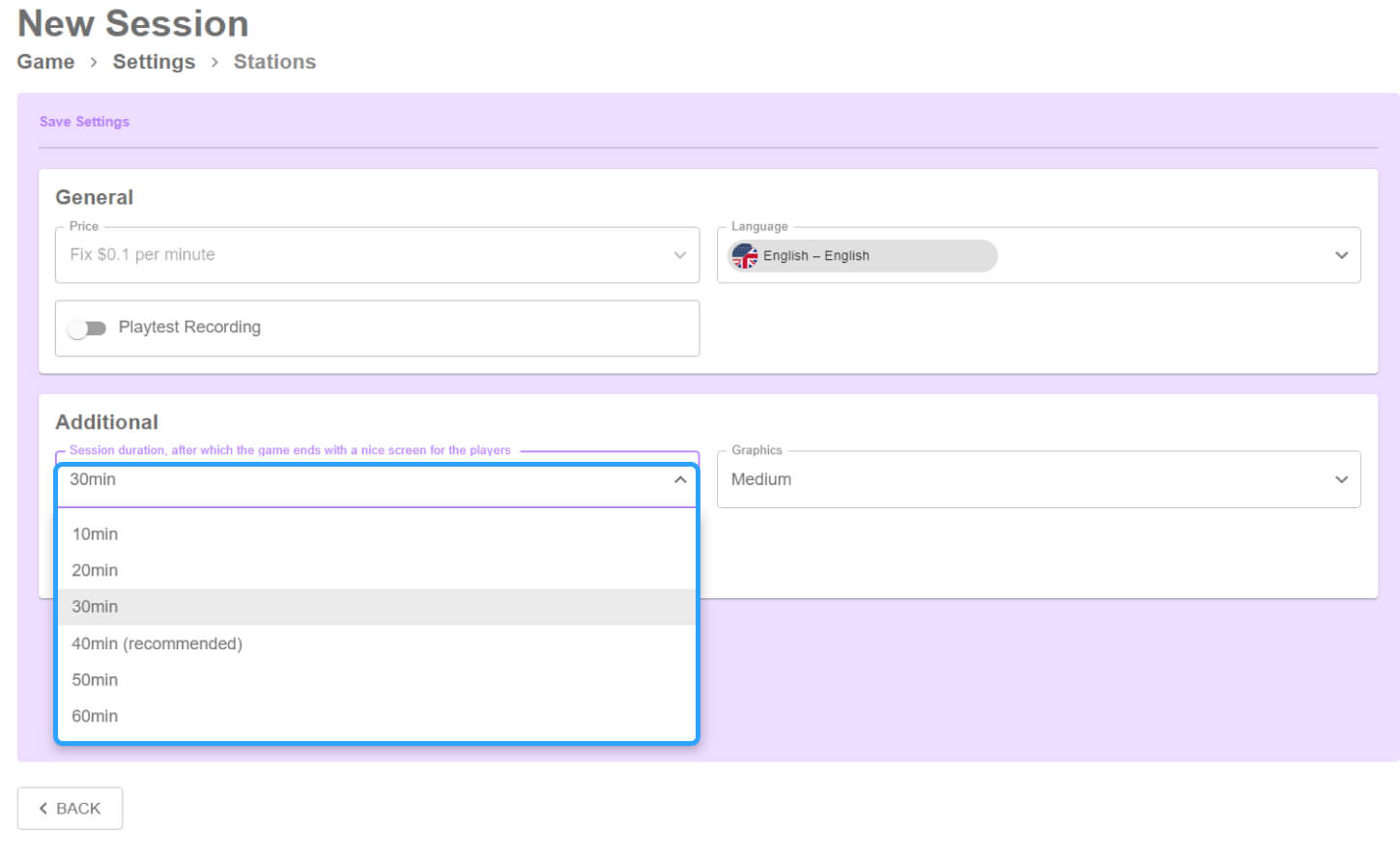 Characters: There are 8 stunning characters, which include plush cat, teddy bear, bunny and elephant. Each player will be randomly assigned with one of the 4 toy characters, but no worries each of them will have a unique look with the help of different colors of the characters and their clothes.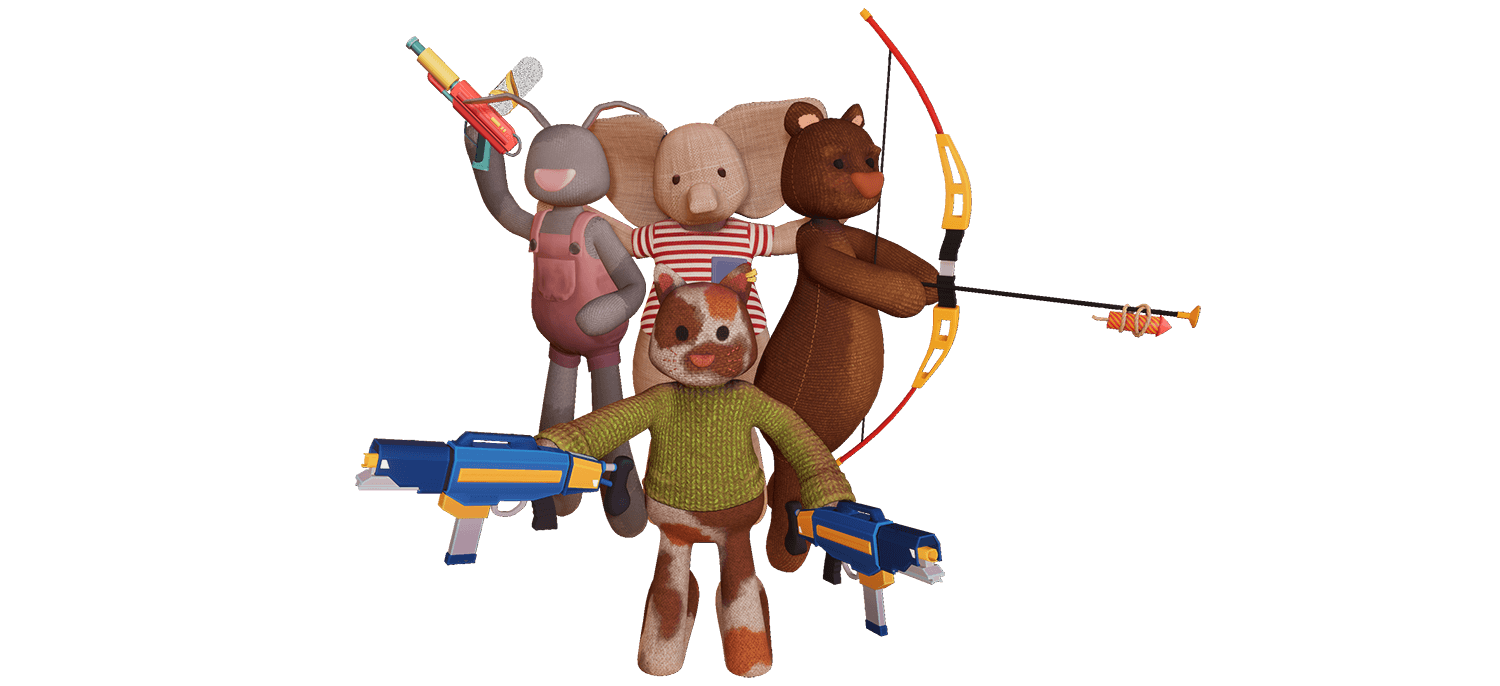 Pro-Tip: You can add the names of the players through the admin panel, that way they'll be able to identify eachother even more easily!
Weapons: Plush Rush offers 4 incredible weapons for maximum fun!
Dartgun: Fast, precise, and with a long range, this gun is perfect for beginners and effective against airplanes.
Watergun: While refilling the water reservoir may take some time, but you will have a powerful water beam to splash down all the tanky enemies.
Bubblegum Gun: Create a gum bubble that adheres to targets, slowing down enemies. This ability is crucial for late-game enemy management.
Bow and Arrow: Draw back an arrow and release it. The firework at the arrow's tip causes explosive area damage upon impact, making it ideal for dealing with groups of enemies.

To get the new weapon players need to collect coins that are dropped after they eliminate an enemy. When the piggy bank on the level is filled up, a new gun is unlocked.
Game progress: As the game progresses, the players can see their scores on an oversized smartphone. The piggy bank shows the amount of coins collected and the amount of coins which need to be collected to unlock the new weapon. The smartphone indicates remaining session time and amount of eliminated enemies as well as collected coins overall throughout the whole game session.
Description: Step into the vibrant world of 'Plush Rush', a captivating VR adventure that's perfect for ages 5 to 85! Dive deep into a realm where guardian toys become heroes, and up to 8 players join forces to shield their cherished trove of sweets from audacious toy trespassers. Face daring challengers and crafty opponents determined to seize your candy treasures. From the soft fur of the plush protectors to the glint of candy wrappers, every detail is rendered to immerse you in this enchanting universe. A delightful mix of strategy, teamwork, and rapid reflexes is required, ensuring every game session is an exhilarating experience. Suitable for players of all ages, 'Plush Rush' is the ultimate fantasy adventure, promising heart-pounding action, delightful visuals, and the sweet taste of victory. Will you rise to the challenge and defend the candy kingdom?
Recommendations on how to sell Plush Rush
Email marketing, messages: reach out to your existing customer base to inform them about a new addition to your library.
Social Media Presence: maintain an active presence on social media platforms. Showcase promo materials(teaser trailer, release trailer, main art, screenshots, SMM banners) and come up with promotions to engage with your audience. And do not forget to use engaging B2C phrases and popular hashtags!
B2C phrases to use:
🎮 Embark on a Plush Rush adventure with friends and 🧸 family for the ultimate virtual reality fun!

🤩 Challenge your loved ones in a cooperative multiplayer experience that's perfect for 👨‍👩‍👧 family day out or school holidays!

Join an all-ages, family-friendly Virtual Reality action game - 🌟 Plush Rush! It's a hit among 🧸 kids, teenagers, and adults alike.

Get ready for 🎉 an amazing virtual reality adventure 🔫 Plush Rush - a perfect choice for kids' playdates and birthday parties!

Make new memories and create strong bonds in 🌐 the virtual world of Plush Rush. Suitable for large groups and 👔 corporate events!

Looking for a unique 🤝 team-building experience? Plush Rush is the answer! Strengthen bonds and have a blast.

🥳 Don't miss out on the action-packed fun of Plush Rush. It's the perfect choice for a memorable 🎂 birthday party!

Bring the family 🧡 together for an unforgettable Plush Rush adventure. Fun for all ages, from 🧸 kids to grandparents!
Hashtags to use:
#PvE #multiplayer #multiplayergame #strategy #teamwork #timepressure #mostpopular #populargames #topgames #schoolholidays #challenging #cooperativegames #coopgames #teambuilding #partyideas #partygame #holidayparty #gamenight #friends #friendsgame #gamestoplaywithfriends #gamerboy #gamergirl #playwithfriends #adventure #adventuregame #shooter #cutegame #action #actiongame #forkids #teens #youthgroupgames #groupgames #youthgroup #teambonding #teamfun #partygameideas #gamesrecommendation #corporateparty #corporatelife #corporateevent #birthdayparty #family #familydayout #familygamenight #vrgame #videogames #vr #virtualreality #activities #newcomer
Local Advertising: Invest in local advertising through billboards, flyers, and partnerships with nearby businesses to increase visibility in your community.
Create paid advertisements on social media, Google, etc. to engage with more potential customers.
Perfect audience for Plush Rush
Why you should offer Plush Rush for 🧸 Kids 👋 Newcomers?
The objective of the game is compellingly simple: Keep the evil toys from stealing your candy, pick up the coins they drop and unlock new weapons.

The controls are kept to an absolute minimum: only three buttons are needed to play the whole game!

The tutorials for the game are video clips, which are easy to understand and follow for first-time players.

The difficulty starts out really manageable and only over time ramps up to a real challenge, making sure first-time players have enough time to get familiar with the controls.
Why you should offer Plush Rush for 👨‍👩‍👧 Family ✌️ Friends ⛹️‍♀️ Teenagers 🕺 Large groups?
Plush Rush plays with nostalgia: adults will recognize some classic toys which will unlock sweet memories from their childhood.

The game has a high difficulty cap, meaning that in the late game it is a fast-paced and challenging experience, suitable for adults and skilled players.
Special events to celebrate with Plush Rush:
Team Building 🤝


Plush Rush is designed to enhance team building by encouraging participants to strategize and coordinate their efforts. The cooperative nature of the game ensures that players work together, enhancing trust. It's an excellent way to improve communication skills, adaptability within a group, all while having an exhilarating time by diving into nostalgia together.

Kids Birthday Party 🎂


For kids' birthday parties, Plush Rush offers an unforgettable and action-packed experience. Children can celebrate their special day by immersing themselves in a virtual adventure, making it a thrilling and unique party activity. It's a surefire way to keep the young guests entertained and create lasting memories, making the birthday celebration a hit with both kids and parents.

Family Day Out 🧡


Plush Rush is the perfect choice for a family day out because it caters to all age groups, from kids to grandparents. Families can come together and enjoy an interactive and exciting adventure that transcends generational gaps. It's an opportunity for family members to bond, share a common experience, and create cherished memories while having a blast in the virtual world.

Kids Play Date 🧸

Plush Rush provides a fantastic setting for a kids' playdate. Kids can invite their friends over to explore a thrilling virtual world filled together. It's a safe and entertaining way for children to spend quality time together, learning how to work in a team. Plush Rush provides social interaction, which is incredibly important for young kids, all while enjoying the imaginative and action-packed gameplay.
✍️ Authored by Bohdana Savchuk