ARVI VR launches partnership with HOLOGATE to introduce VR Escape Rooms experiences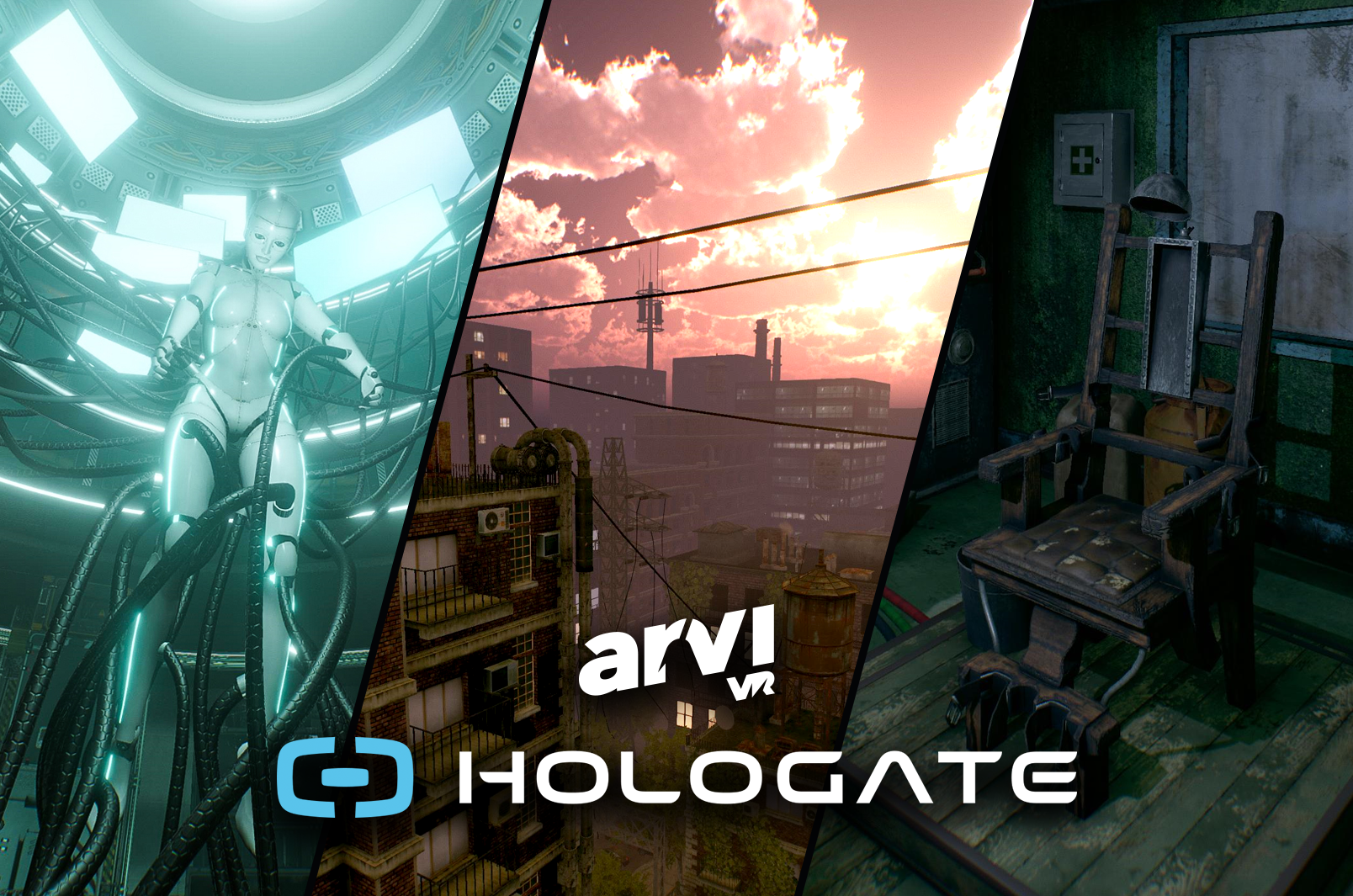 Leading VR game development company ARVI VR teams up with HOLOGATE to bring its popular VR Escape Rooms to HOLOGATE's games library.
ARVI VR is excited to announce that it has entered into a partnership with HOLOGATE to add a popular series of VR Escape Rooms to HOLOGATE systems. This will help bring ARVI VR and HOLOGATE in a position to extend the offering of games for LBVR operators and provide players with unique VR Escape Room experiences. HOLOGATE is also planning to present a new custom VR Escape launch solution for operators who are interested in VR Escape Rooms.
"We are very thrilled to work with HOLOGATE," said Michael Dementii, CEO of ARVI. "Teaming up with HOLOGATE to engage in enhancing VR entertainment opportunities is an exciting development for our company. At the moment, we are preparing the first three escape rooms for the HOLOGATE Arena: Cyberpunk, Mission Sigma, and The Prison."
"HOLOGATE sees ARVI VR as a perfect match for our systems thanks to the interesting plots and tricky puzzles of the three unique escape rooms," the company said. "Bringing escape rooms to HOLOGATE's already extensive, fun-for-everyone library of games will allow operators to broaden their offering of games and provide both first-time and returning players with longer experiences and more immersive challenges."
As the collaboration between the two companies unfolds, there will be more escape room content added. ARVI VR is set to roll out its shooter under the name ARVI ARENA this week. The company has also announced that the launch of the long-awaited game Alice in Wonderland is expected by year-end.


About ARVI VR
ARVI VR is the key player in VR game development with more than 4 years of experience in developing quality Escape Room content for LBE VR venues. ARVI VR is known for creating exclusive multiplayer VR escape room games with brain-twisting plots, tricky puzzles, and a fully immersive environment. Their game content has been translated into more than 25 languages and used on about 300 LBE VR venues worldwide.
Learn more at vr.arvilab.com


About HOLOGATE
HOLOGATE is the worldwide market leader in Turnkey VR Systems. With more than 400 systems sold worldwide, and reaching more than 5 Million players per year, HOLOGATE is the largest VR entertainment network. Our high-end platforms are easy to operate and perfectly integrate with family entertainment centers, cinemas and any other location that wants to upgrade with the latest immersive technology.